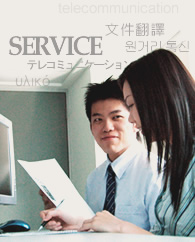 Technical Writing
For many years our technical writing services have helped customers globalize, win key orders, pare cost, save time and reduce risk.
Soven' technical writing services include product manuals, quick-start guides, repair and maintenance manuals, installation guides and Standard Operating Procedure (SOP) documents. For years, we have helped our customers win international business by globalizing their technical writing, cutting costs for projects, accelerating the writing process and reducing risks.
Our technical writers' native language is English. They have strong industry backgrounds and years of technical writing experience and can use a wide range of software to meet the strictest quality demands. Our project managers use their expertise in technical writing processes and standards to control each step of a project. We can offer an in-house photo studio as well as graphic designers, desktop publishing experts and software programmers to meet your needs in traditional print and electronic publishing media.
Soven' technical writing, translation and desktop publishing teams provide comprehensive production solutions from content creation to printing and pre-publication, ensuring that customers meet critical schedules for simultaneous product launches globally.